Welcome to the official site
Javier Nandayapa
JAVIER NANDAYAPA WHOLE DISCOGRAPHY AVAILABLE AT: 
https://javiernandayapa.bandcamp.com/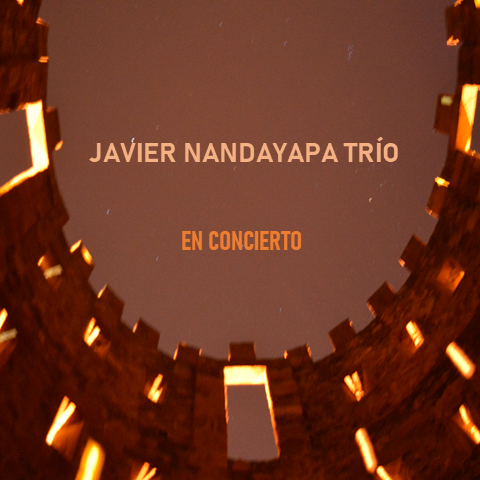 JAVIER NANDAYAPA TRÍO «EN CONCIERTO»
NEW DOUBLE CD
Recorded Live (2007, 2002 y 2001) Music by Galliano,  Piazzolla, Martinez, Séjourné y Živković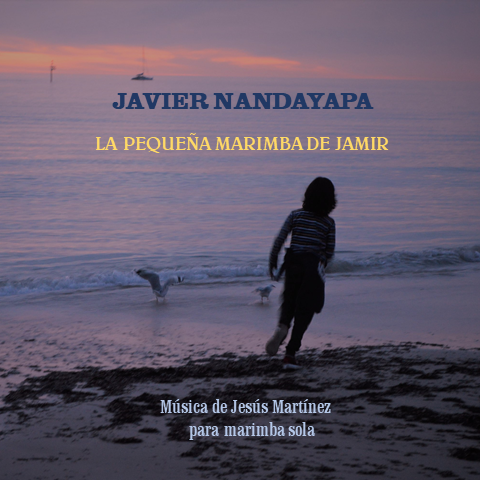 «LA PEQUEÑA MARIMBA DE JAMIR»
NEW CD BY JAVIER NANDAYAPA»
Marimba solo music by Jesús Martínez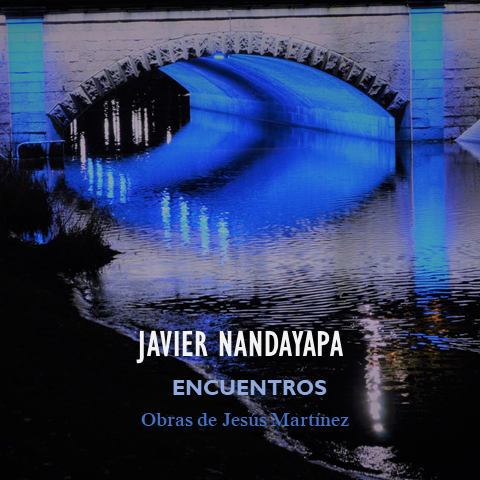 «ENCUENTROS»
NEW CD BY JAVIER NANDAYAPA
Music for diverse instrumental ensembles composed  by Jesús Martínez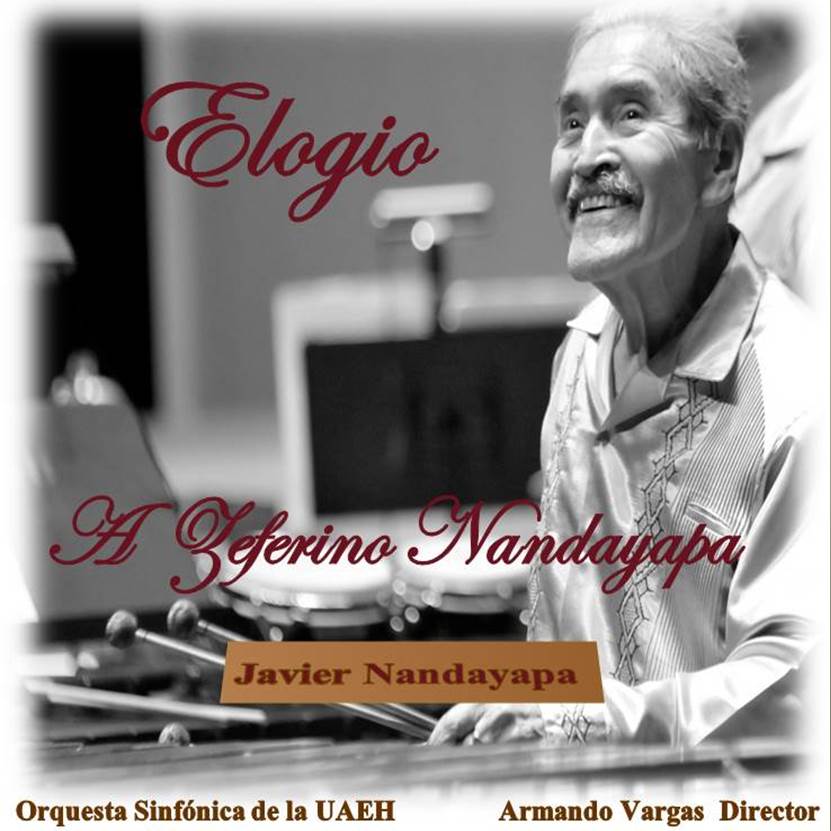 NEW CD «ELOGIO A ZEFERINO NANDAYAPA»
Javier Nandayapa & guests. Hidalgo State University Symphony Orchestra.
Armando Vargas: Conductor
Series of twelve programs at Radio UNAM (Mexico)with a retrospective of Javier Nandayapa's discography, colaborations & artistic productions with diverse ensembles, also performances as a session musician.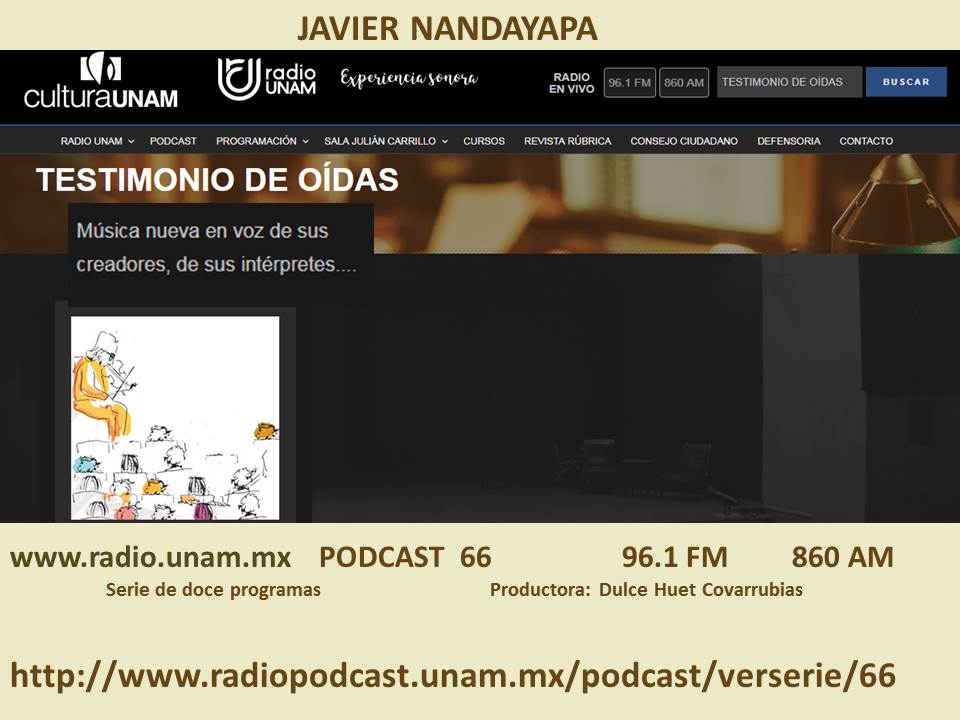 96.1 FM  & 860 AM
You can listen the podcasts at the web page:
www.radio.unam.mx PODCAST 66
PROGRAMS 268 – 279
Javier Nandayapa obtained two grants of the programs: Ibermusicas & FONCA (Culture and Arts National Fund), with an International concert tour in 17 countries of Europe, Asia, Oceania & America during 2019 and beginning of 2020, celebrating his 30th. anniversary of artistic career.
VIDEO: "THE MARIMBA AND IT'S JOURNEY FROM MEXICO TO THE WORLD" 47 Concerts in 17 countries of 4 continents